REPORTAGE FROM TOUR - CROATIA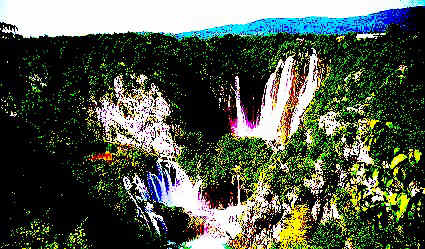 FOR THE SECOND TIME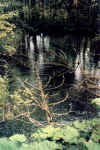 Ours further way direct to used towns Dubrovnik. Way according to coast was relatively long, 11 kilometre we are even cornering Bosna and Hercegovina, which behove only small piece sea. In sea with in these limit go in for oyster. Drive through we are too delta river Neretva. Was it fascinating, look from above from rockery was finest - limpid water, furrow channel field and wavy brilliant kingfishers, which we are too saw sooner at the seaside. Around delta we are go long, because was enough wide. When we are at last arrive in Dubrovnik, astound expensive bus taxa, which us give a lift distance so short, that with shape of that, what knock off every day on the way to school. One ticket cost seven kuna /35 Kc or 1USD/ and these lamellae we are buy four, straight and on return journey. Excepting terrible awards mounted was town beautiful. Was it as a matter of fact water fort like from Verne novels. Among straits two side stir water, because town wasnít from horizon immunity no island. Nearest island, from view of high sea, is crete, which is already too far afield sight of pilgrim.
Visit with we are too sea aquarium, where was possibility look down upon vselike fish, but and sundry expenses crustacean and even and trade-marked turtles, which as well as all else here cradled creature with offer in adriatic sea. Look it, as it were with of that dne everyone people from Croatia decision come up to in matrimony, wasnít slowly church, where would not any wedding. Dubrovnik have about and for inhabitant his surroundings special magic. Leave we are narrow tortuous alleys and palace hereof beautiful towns, set out for back according to coast and by night we are pointed upwards. Sleep be on view of falls Big and Small Gubavica on river Cetina.
Up substantial sleeps we are went off to red and blue lakes. Drive through we are again plains among rockery and approximate we are with to small town Imotski near border with Bosna. From this town we are go straight to lakes, deep jam into side rockís wall. First we are visit with blue lake, which has its title derived demand from blue colour of water. Whereupon lakes with bar ruin used fastnesses, which we are yourself whole look-over. With that we are make towards lakes red, whose water is on the contrary red, though is distance less than kilometre from blue. Was in them however up dry age little waters, so that colour difference wasnít so perceptible. A little disapointed we are with published on further approach to waterfall Krka.
On Krka we are stay not too long, because we are press lengthy not very passable on the way. Nevertheless we are yourself however look-over several cascade waterfall and Roski slap. We should have occasion take a ride behind two hundredth kuna up boats gulch, but about it we are didnít have intrest. Too be on Krka observed different insect - from long special brown and green grasshoppers up beautiful butterfly. Further ours way verge on upper-most waterfall Manoljovac. First we go on the unbelievable way, which us show what old woman. Go we are this pronouncedly desert perhaps oíclock, though it was ten kilometer long way. In stony wastelands, overgrown only deformed dry stump brier, with twisted withered stumpsof limbs, graze herd of cowes with bells wheels neck. Was me mystery, what there here feed. At last we are with pull through thin stony and dusty ways, which occasionally obstruction body tie, or water deep pool brown waters in cavern, and long with in near settlement interrogation on approach to waterfall, but from last questioning local man we are with know, that is waterfall after the summer also dry. Hence we are waterfall havenít seen and appoint we are, that with at least view on ruin IX. legion, which with bar on cliff whereupon waterfall.
From her we are pointed for a change into Cerovacka stalactical cave. Sleep we are not far off entrance and wait to morning. You however, though was new opening time, according to niz with cave have had make accessible from decade clock around afternoon, was nevertheless shut. Though we are find their manager sir Veselieko, he was unable with with us on examination give over, because fall kisa (rain). Go away we are then disapointed, that we are could not unattended most beautiful and stalactites decorate cave throughout Croatia.
Pointed we are again towards Plitvicka lakes, at what we are with decision give over afresh, because we are foretell, that up overnight rain will watery. Was it truth. Below waterfall Velki slap (Big waterfall) is impossible go, though it at of our bygones visitors go without inconvenience. Big, into long way with splashing spray would us that is whole drench. On the way back us over Slovenia, Austria and our oneís native country us accompany unremitting rain, so that is of beautiful weather late days arrive in creepy autumn.
From weekly ways am yourself bring reminiscences, pretty photograph slash-grain wood and hot creature and souvenir in similarities shell fish from deep.
notice: sorry, my english is no perfect ( i speak and write very good czech! )
© Petr Hejna jr. 2001